| | |
| --- | --- |
| | Most off the Japanese people in San Francisco have moved out of the old Japan Center. Find out where they moved to and see what the Japan Center looks like today. |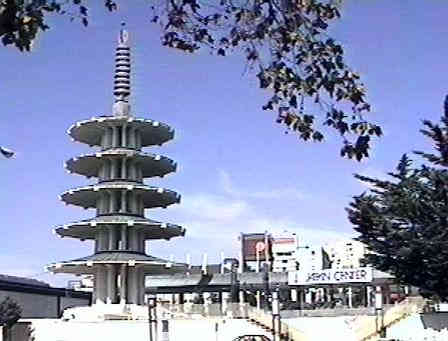 At the center entrance to the Japan Center is a five-tiered Peace Pagoda, it was designed by world-famous Japanese architect Yoshiro Taniguchi. The Center opened in 1968. In this area of the city there is only four percent of the total Japanese descendent population that totals more than 12,000 in San Francisco.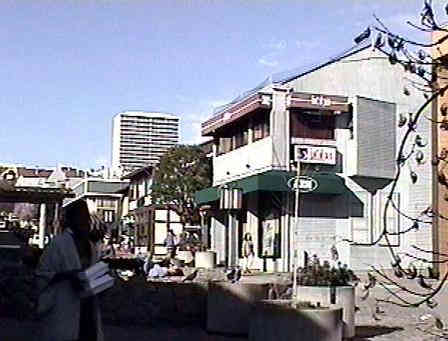 Japantown once covered 30 square blocks up until 1940. All the Japanese American people were taken to camps until their release in 1945. New people had settled in their old neighborhood and most of the remaining Japanese Americans resettled in the Richmond and Sunset District, on the west side of the city.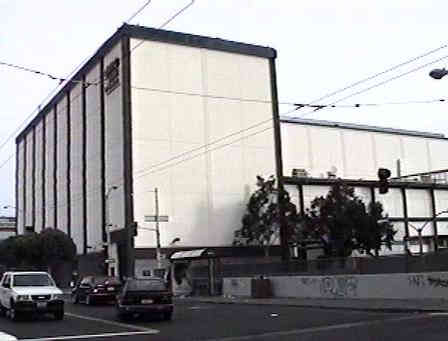 The plaza area below the Peace Pagoda often has live entertainment on summer weekends, including music and dance performances, and other cultural events.

The Kabuki Hot Spring, at 1750 Geary Blvd. (415/922-6002), is the Center's most famous tenant, an authentic traditional Japanese bathhouse with deep ceramic communal tubs, as well as private baths.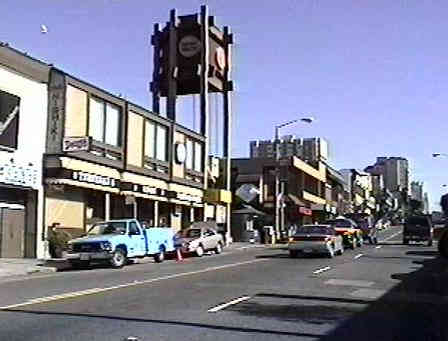 The Japan Center is a shopping mall that covers a three block area. It is located on Geary Blvd. between Fillmore and Laguna streets. There are lots of small shops, showrooms, and restaurants here. The Japan Center is open Monday through Friday from 10:00 a.m. to 10:00 p.m., Saturday and Sunday from 9:00 a.m. to 10:00 p.m..
---
The next stop on my Photo Tour is "Jack London Square", to go there Click Continue Tour below.
---
---
Copyright © 1998- www.SFPhotoTour.com
All Rights Reserved

Photographed and created by David T. Smith